There are many times when after a meal with my family together, I do not have the next Plan B. It would be either heading back home, shopping for the next day groceries or walking aimlessly in the shopping malls.
Early this year, I have visited some nice dining spots and have hand-picked my favorite seven dining restaurants and cafes, where you can have your Plan B in your "What to do next?" list. These seven dining spots will come in handy when you are planning for children activities for the day and keep the whole family occupied. Here goes my listings …
WAWAWA Bistro
Located in Bedok Reservoir, this open concept dining restaurant has comfortable seating and great view of the reservoir waters. A good spread of food selections for fussy children and their mocktails are simply fantastic for parents. As it is located right in the Bedok Reservoir, many outdoor activities for the whole family can be planned and children can even enjoy themselves in the playground nearby. (Click here for my food post and family activity post)
The Coastal Settlement
Serving great tasty and flavorful food, The Coastal Settlement, or TCS in short, located in Changi's Netheravon Road is a mini collectable museum restaurant. Besides it's vintage interior design and nostalgic collectables, this restaurant also has an outdoor playground for the children to play. (Click here for my food post)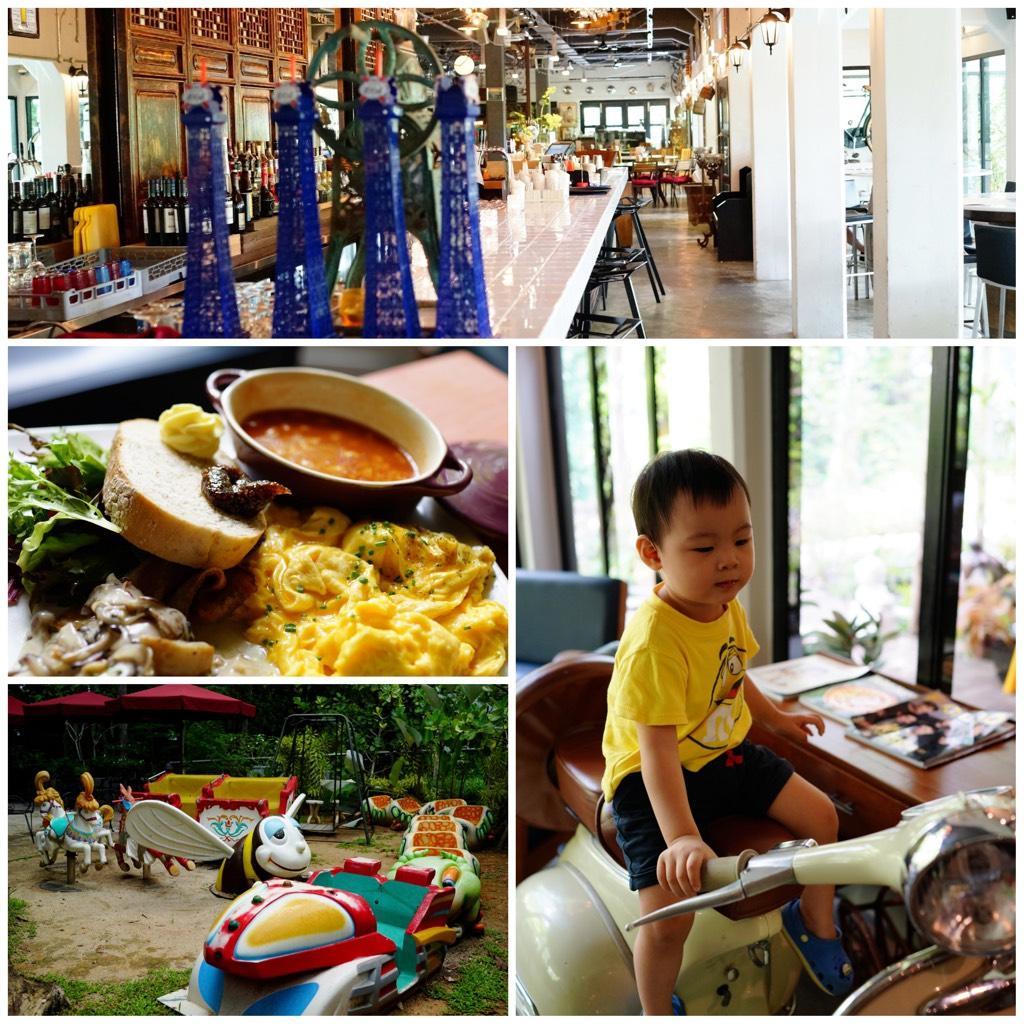 Tian Kee & Co
Soon, Dakota Crescent district will be revamped and vacated by the year 2016 to make way for new projects. Old stuffs brings back the best memories. Like Tian Kee & Co, this cafe was once a provision shop which serves the residents in Dakota Crescent for decades. This cafe serves All Day Breakfast and my personal favorite is the Tian Kee Eggs Beauregard. Just across the road, there is a nostalgic Dove playground where tyres were used as swings and the ground is fully sand-filled. Worth checking this playground out after a meal in Tian Kee & Co. (Click here for my food post)
EatPlayLove Cafe
EatPlayLove Cafe uses the culinary fusion of Thai and Western together and delivers that unique food menu to their customers' tastebuds. The Kids Craft Corner creates an indoor activity in this cafe where parents and children can do some handicraft work such as DIY Monster dolls and crayon colouring work at a small fee of $5.00 per hour. A nice place that can be added into your "Where to go today?" list with your family. (Click here for my food post)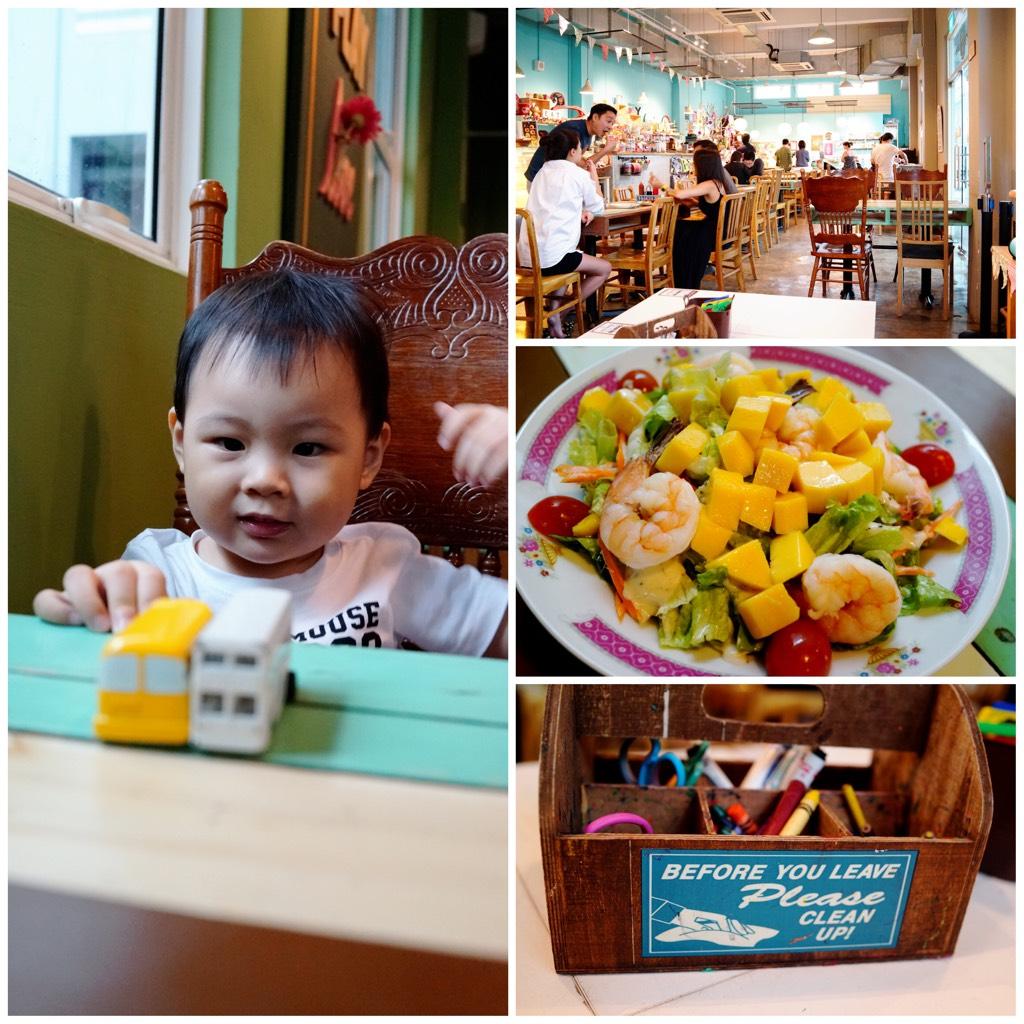 Loysel's Toy
Quiet and located beside the Kallang River, Loysel's Toy is a good dining spot to get out of the bustling city life. The overall ambiance setting was good and the All Day Breakfast and coffee were lovely. With the Kallang Riverside Park nearby, it is always nice to enjoy a stroll after a meal. (Click here for my food post)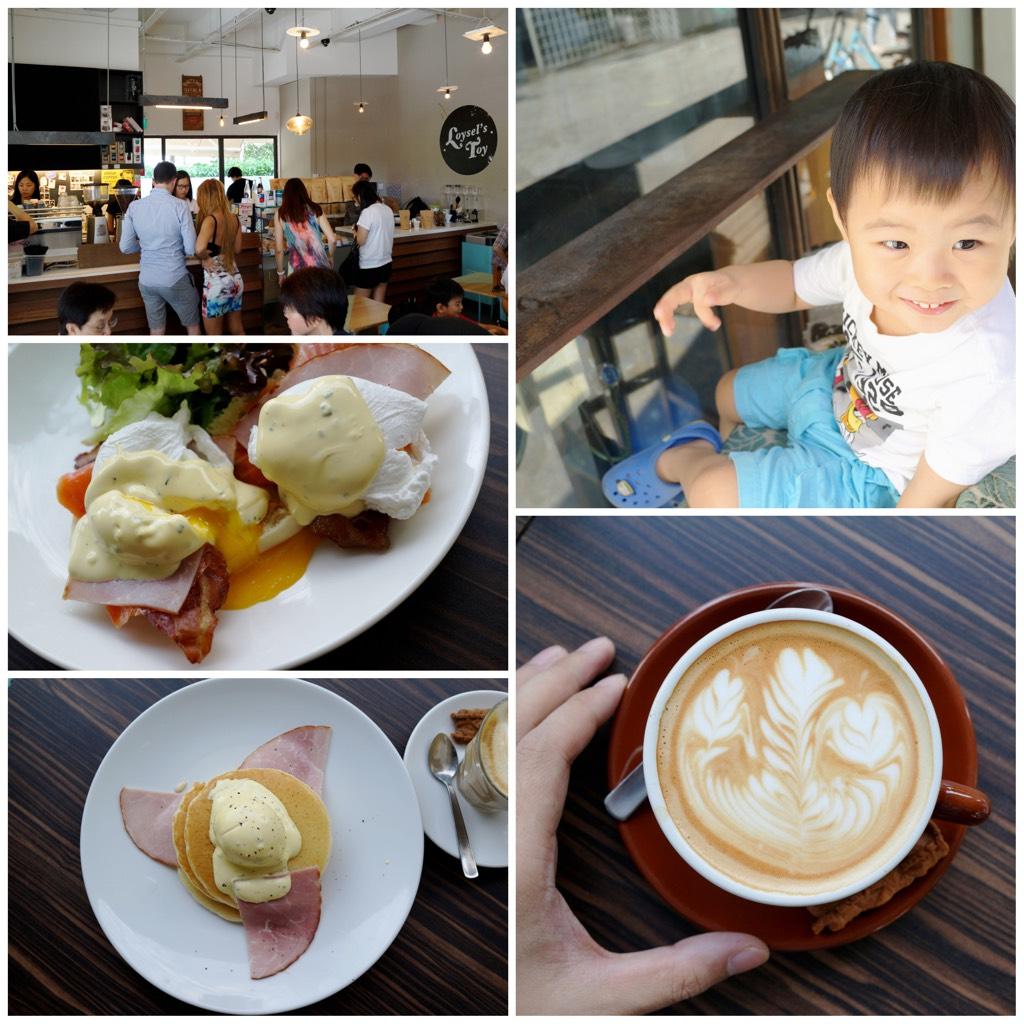 Food For Thought
With three outlets, Food For Thought located at the Botanic Gardens is a great dining and activity spot for families. This garden-themed restaurant is family friendly and it is spacious enough to push the baby prams around. It has a playground located just outside the restaurant for the children to play and run around. Exploration of the beautiful flowers and plants can be a great outdoor activity as the Botanic Gardens is just a stone away. (Click here for my food post and family activity post)
Chock Full Of Beans
Chock Full Of Beans is a cafe located at Changi Point, which is well-known for their cute creatively in latte art. Their homemade thick toast is fantastic and you can even have it on it's own. With just ten minutes walk from Chock Full Of Beans, you can visit the Changi Point Coastal Walk, which is a 2.2km broadwalk. Do enjoy the scenic views and the children will be excited to see those ships passing by. (Click here for my food post and family activity post)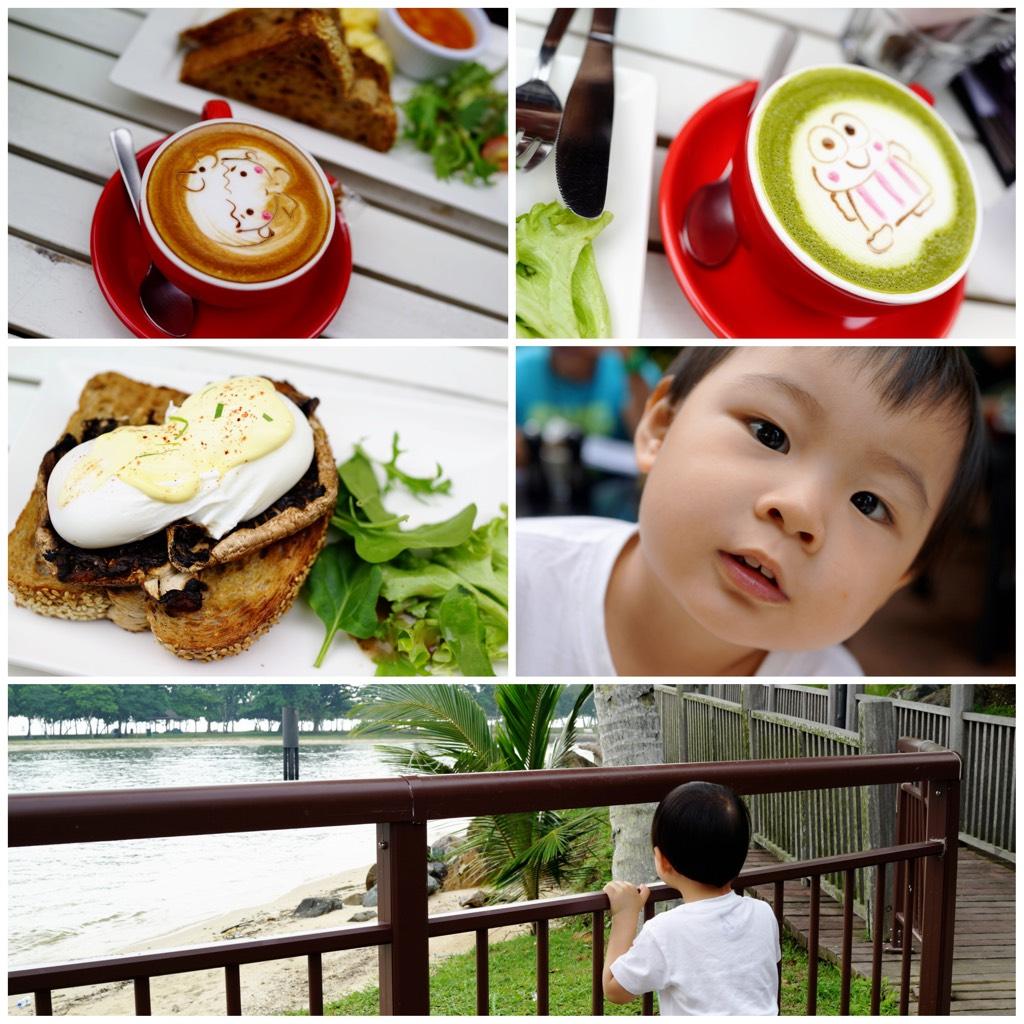 Of course, there could be more dining spots in Singapore which are worth checking them out so that fun-filled activities can be planned for the kids. I hope my post will give you some ideas and thanks for reading my blog. Cheers!