Fashion designers are well-known for their unusual design works. Since last year, the fashion industry has been creating quite a buzz on the internet every couple of months. It's not just about the heavy price tag, but also these designer products don't look like they are worth that much. Today, designers are constantly aiming to envision new trends that will draw the attention of mass media. From last year until today, here are six expensive designer products which gets everyone talking about.
Karlbox By Karl Lagerfeld
At the Museum of Modern Art's or MOMA, there are 350 pieces of drawing stationery which cost USD$3000+. KARLBOX, as it's called, consists of all correctly color-sorted pencils, markers, charcoals, and watercolour brushes. Stamped with the unique pony-tailed profile of Karl Lagerfeld, this black lacquered cabinet is an exclusive collaboration between Faber-Castell and Karl Lagerfeld – creative director of Chanel and Fendi. How much does each pencil cost? USD $12.
Barracuda Straight Leg Jeans By Nordstrom
Love the look of a cracked, muddy and dirty pair of jeans? Then, you might want to consider the Barracuda Straight Leg Jeans. Priced at a hefty price tag of USD$425, Nordstrom will give your family, friends and passersby the best impression that you are not afraid to get yourself dirty! However, the dirt on this pair of jeans is not real.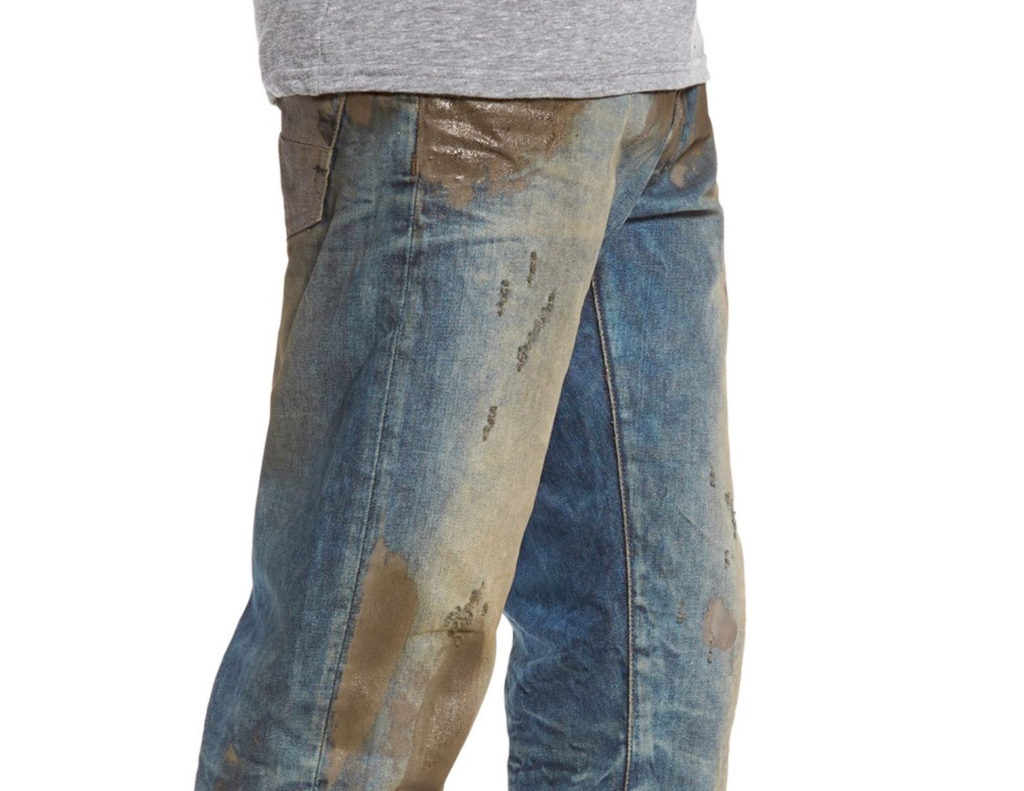 Cable Ties By Christopher Kane
Christopher Kane, a British designer, decorated his Spring 2016 fashion collection with neon cable ties in mint, cobalt, and lilac. While many fashion enthusiast might feel that this is a must-have accessory for hairbands and chokers, a three-pack cable tie for US$30 is expensive. In an artistic point of view, the idea is about taking things apart and putting them back together.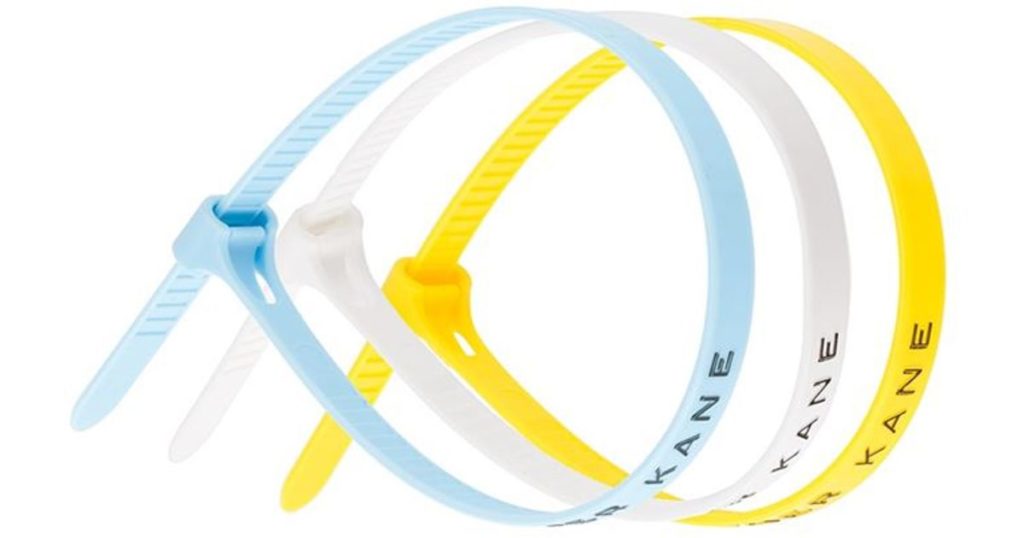 Tote Bag By Balenciaga
Early this year, Balenciaga debuted a tote bag which strikingly looks just like IKEA's timeless blue tote. The Swedish retailer replied with humour stating that their FRAKTA bag is priced at US$0.99. How much does this blue tote doppelganger bag cost? US $2,145. Ouch!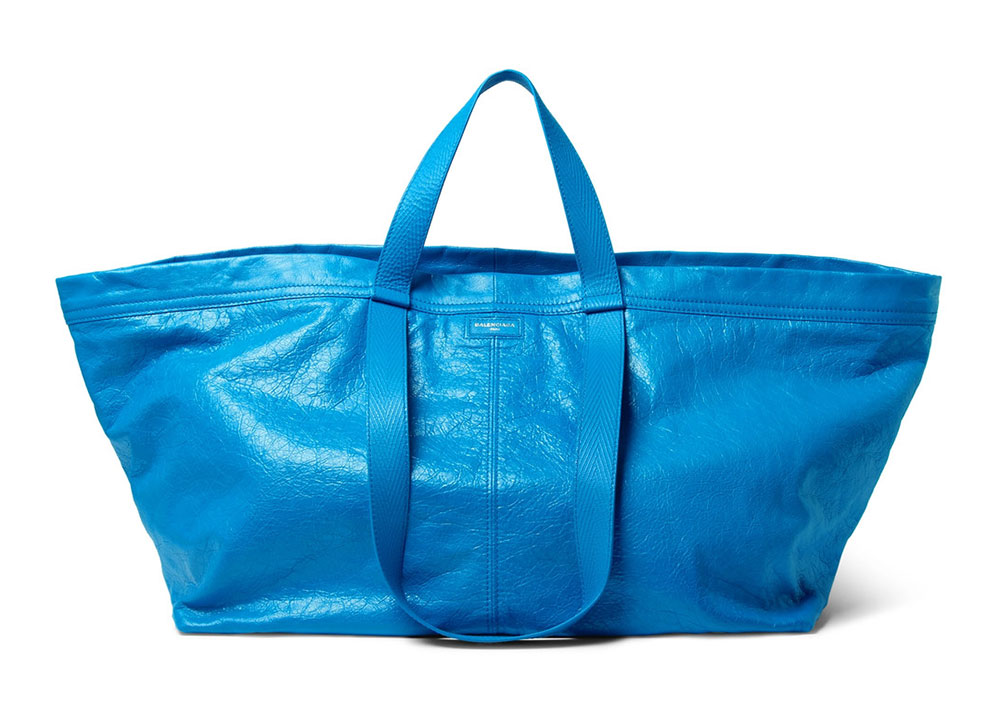 Paper Bag By Balenciaga
Balenciaga is creating another online buzz again with its "paper bag" design. At a price tag of €995, this "paper bag" is made in Italy with 100 percent calfskin.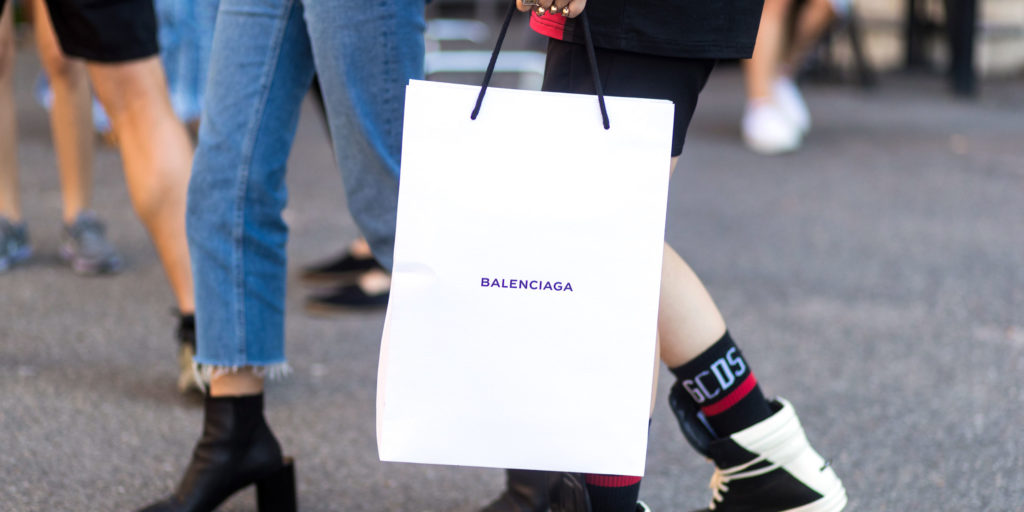 Prada Paperclip-shaped Money Clip
The Italian fashion house, Prada, has introduced an elegant variation of a paperclip which cost ₤140. Sterling silver, this office supply paperclip is designed to clip your money together.
This Paperclip-shaped Money Clip measures 6.25 cm in length and 2.25 cm in width, which is the same size as regular paperclip you can find in office supply shops. The only distinction is that this one has the signature Prada logo engraved into it.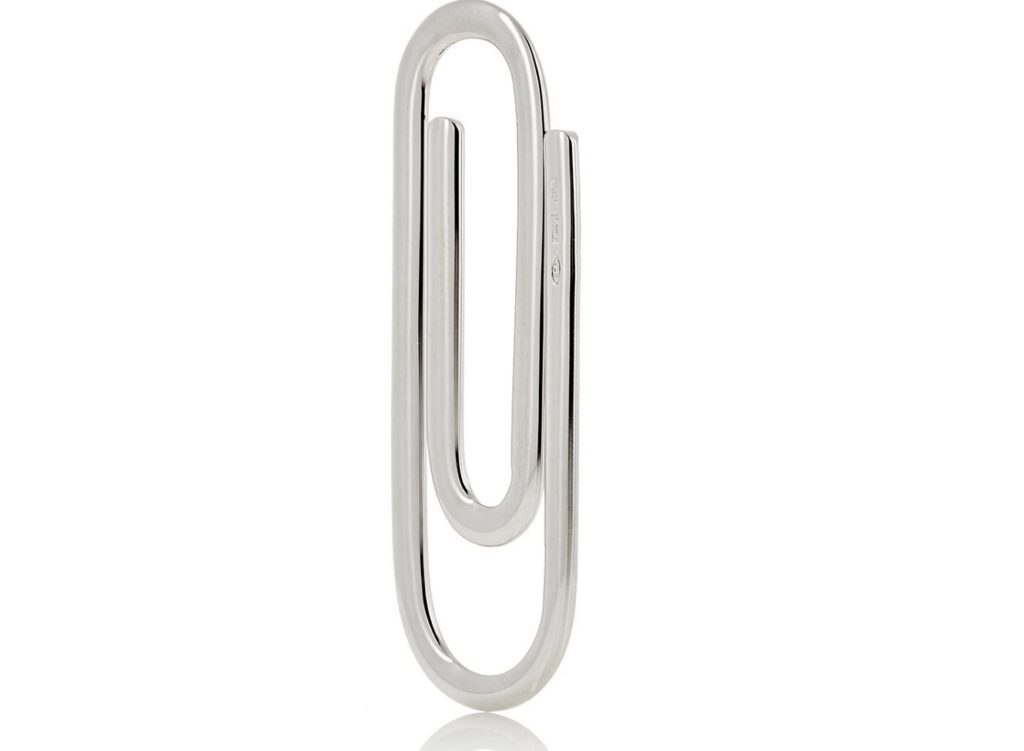 Oxford Shoes By Maison Margiela
A paint-splattered shoe for almost US$800? Known as Maison Margiela Oxford shoes, this unisex shoe is sold online at luxury retailers like Neiman Marcus and Barneys New York. Charcoal calf suede, this unisex shoe is splashed with different colours of paints, namely white, yellow, and blue. Maison Margiela has also launched other paint-splattered shoes, namely mid-top and low-top sneakers, which are priced at US$685 and US$595 respectively.