With a land size of 60 acres, the Singapore Botanic Garden is a total green recreational space which is open free for everyone, except for the National Orchid Garden which is located at the highest hill with more than 1,000 species and 2,000 hybrids. With fresh air in the morning, this wonderful garden is filled up with people doing their workouts, strolling with their dogs or even enjoying their breakfast.
As the Botanic Gardens Circle Line is up and running, heading to the Singapore Botanic Gardens is now much easier as compared to the past. I have spent the whole morning in this garden with my family and it is a nice family spot to get out of the busy city life. Now, I will share with you my 5 reasons why Singapore Botanic Gardens is a paradise for children.
Get close to nature
With the aquatic animals and plants at the lakes, squirrels running around and bugs sticking on the flowers, children can get to watch them closely and doesn't seem to get them of bored.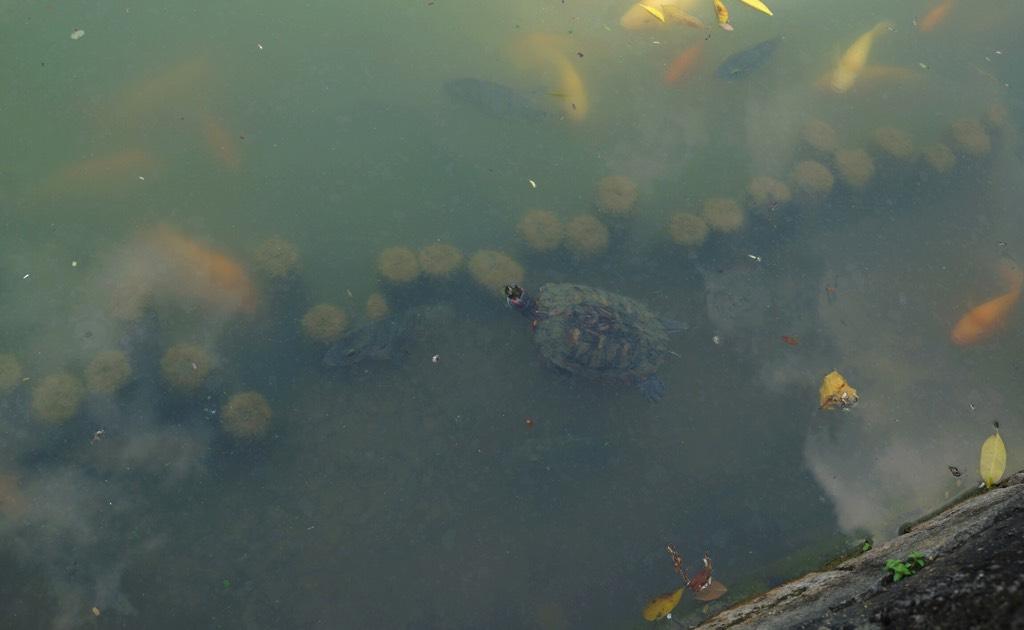 Time to read
I know every child's attention is very short when comes to reading at home. In the Singapore Botanic Gardens, almost every heritage trees and plants will have a signboard built beside them to give an introduction about their history and characteristics. As outdoor learning makes every child to have direct contact with the nature and environment, this will make their reading sessions from those printed text more enjoyable.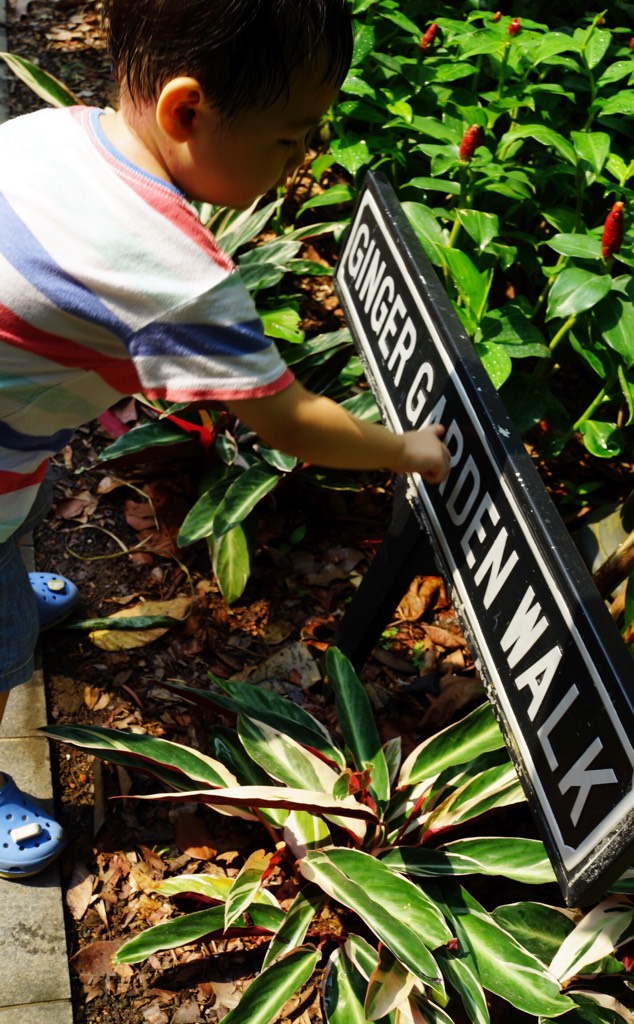 Photography
Children are the best creative directors because of their wild imaginations and their beautiful perspective of life. No child is ever too young to step into the world of photography. In the Singapore Botanic Gardens, every child can experiement nature and close-up photography on plants, insects or even their favourite fruits! You don't need a DSLR for them to snap around, just a point-and-shoot camera or mobile phone will do the trick.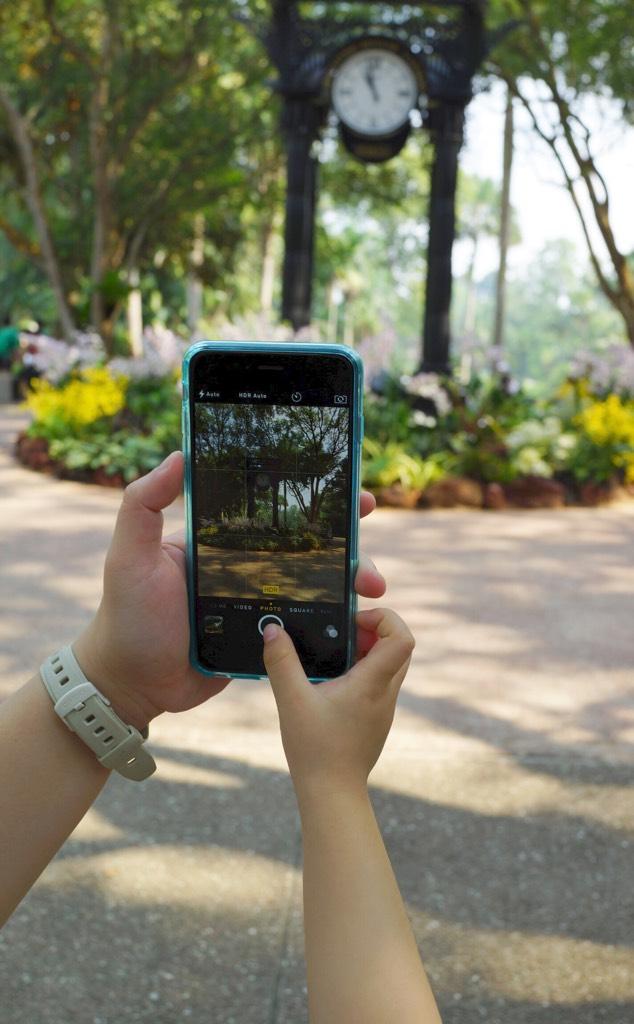 Space for family time
This Singapore horticultural garden is huge enough for families to plan for outdoor activities such as picnics, while the children can run and play around safely on the grasses. Families can also bring their children to the Jacob Ballas Children Garden, which is also known as the Asia's Children Garden. This is the perfect place for every child to play and learn in the Singapore Botanic Gardens.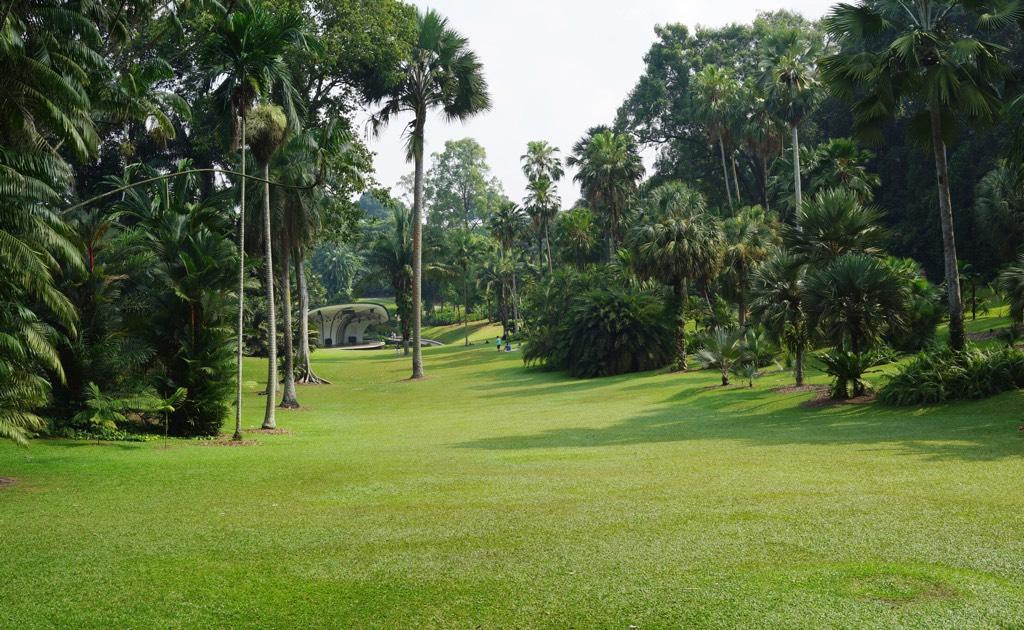 Green is good for eyes
It is a belief that seeing green is beneficial to our eyes and has a calming effect on our emotions. With children nowadays facing computer screens and other digital devices, putting away the strain off the eyes from those glares and enjoy those lovely green habitats can soothe their emotions. My favorite spot is the Swan Lake.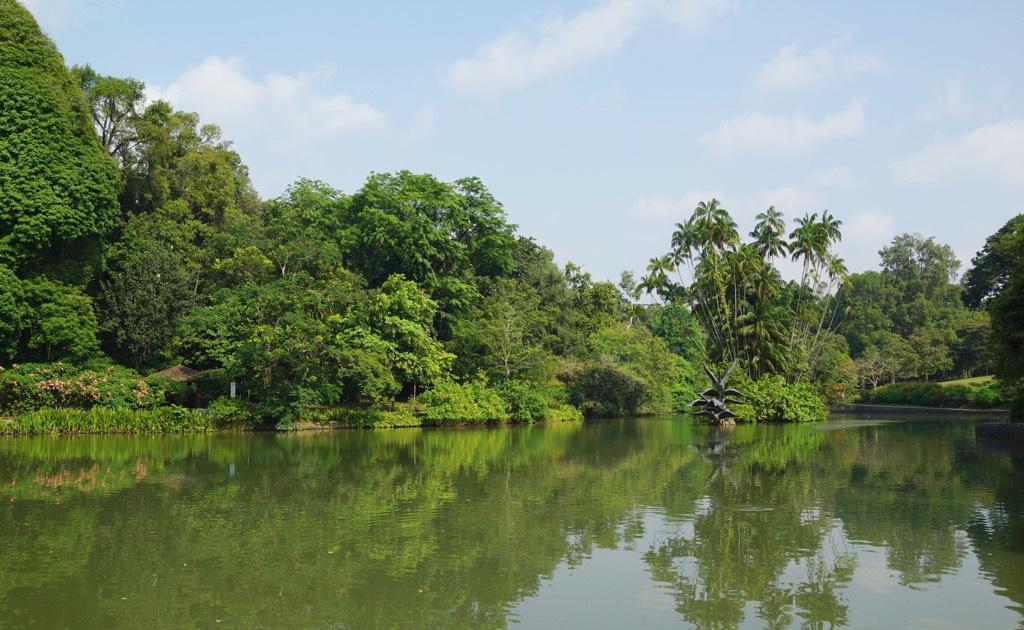 Plan a trip down to enjoy a family weekend breakfast, like Food For Thought, and a morning stroll in the Singapore Botanic Gardens. Do bring a bottle of water during the stroll and drinkable water points are available at certain spots for filling up purposes.
Despite there are many tall shady trees around, I would advise parents to put on sun block lotion on their children and carry an umbrella in case of rain. Occasionally, the Singapore Botanic Gardens will held events so do check out their website for the latest updates.
Address of my visit
Singapore Botanic Gardens
1 Cluny Rd
Singapore 259569
Opening Hours
Monday to Sunday: 5:00am to 12:00am
Telephone: (65) 6471 7138
Website: http://www.sbg.org.sg