We do enjoy our dining experience at Kapitians, the food court located at level 5 of Tampines One shopping mall. It has a nice view to catch the MRT trains moving and sometimes, aeroplanes flying in the air. That's why Kayden loves this place. For the parents, baby chairs are available.
So with $10, what are the good food you can buy in Kapitians? Here are the recommendations.
Little Fishing Village
This food store sells nice and simple fish soup. Their food menu includes sliced fish soup, fried fish soup, fish with tom yam soup based and fish soup in hot pot style. To enjoy the best of the best, I have ordered my Double Fish Soup or 双鱼汤, which is a combination of chunky fried fish and slices of white fish. For some creaminess, you can request at the counter to add some milk into the soup.
The Double Fish Soup or 双鱼汤, can be served with or without milk. I opt for no milk.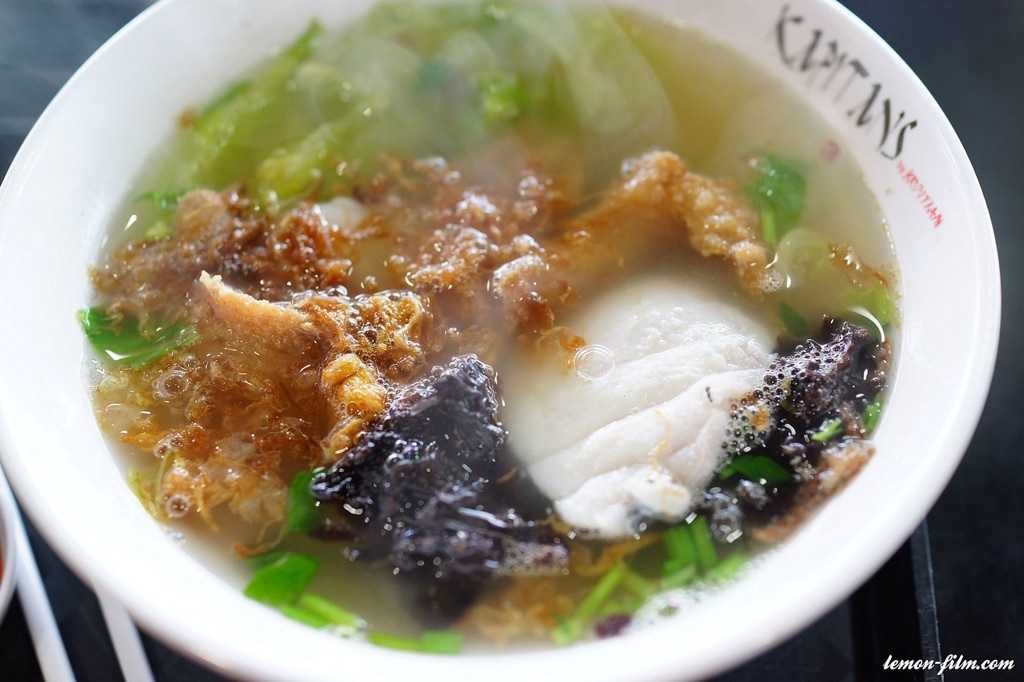 Rich in taste, my steaming hot clear bowl of fish soup comes with slices of white fish meat, fried chunky fish meat, strands of fried egg white, lettuce and seaweed. The white slices of fish meat were firm, while the fried fish meat were chewy. So far, there were no presence of fish bones in them. The chili paste served had a sour and spicy taste. Dipping the fish meat into the chilli was an awesome "makaning" experience.
My bowl of Double Fish Soup cost $5.00. If you want to order a bowl of rice, that will be an addition of $0.50.
Ah Kim Fried Hokkien Mee
There are many people having their fried Hokkien Mee in the food court. When I got my plate of fried Hokkien Mee, one Caucasian approached me when I got my plate and asked, "This looks good. What do you call it and which stall could I get it?"
Serving hot, the Ah Kim fried Hokkien Mee was nice. Not the nicest Hokkien Mee I have eaten but it sure tasted good. If you are a big fan of crispy fried pork lard or 猪油渣, there is a container at the counter which you are free to take them. On the menu, there are only 2 serving size: $4.80 and $5.80. The $4.80 portion size serves well for 2 person.
The Ah Kim fried Hokkien Mee had a rich prawn taste. The prawns and squids were fresh. The noodles were quite soggy, which some people might not like it. Either the noodles have been cooked too long, or the recipe supposed to be this way. The chili paste tasted sweet and spicy. Squeeze the lime and mixed the fried Hokkien Mee together with the chili paste, you will understand why they are best buddies.
My $4.50 Fried Hokkien Mee from Ah Kim.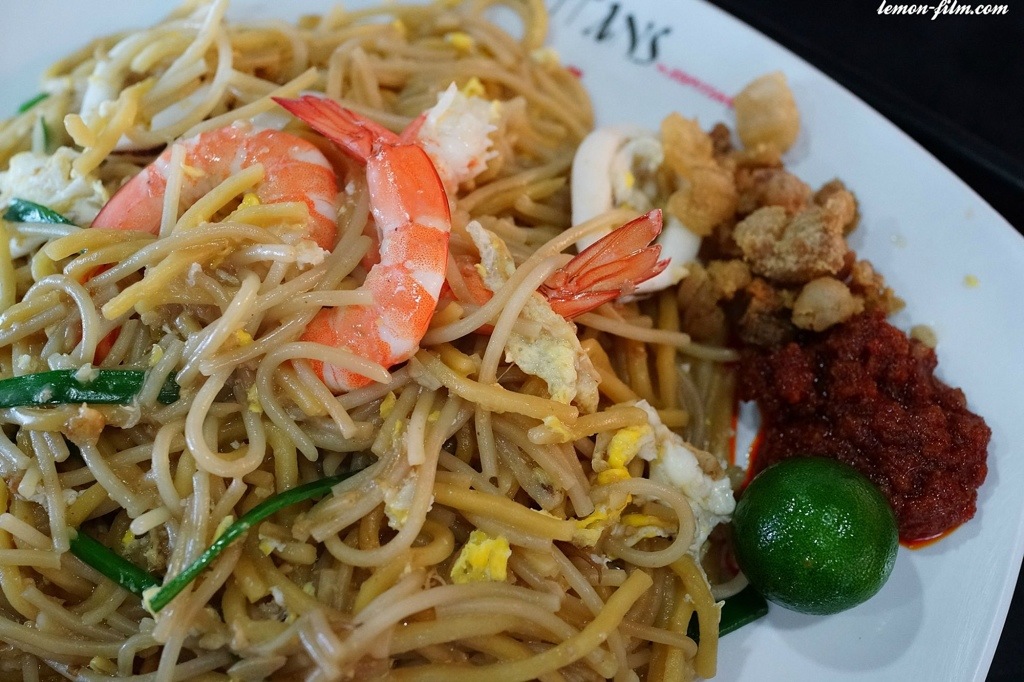 Kayden's day in Kapitians, Tampines One.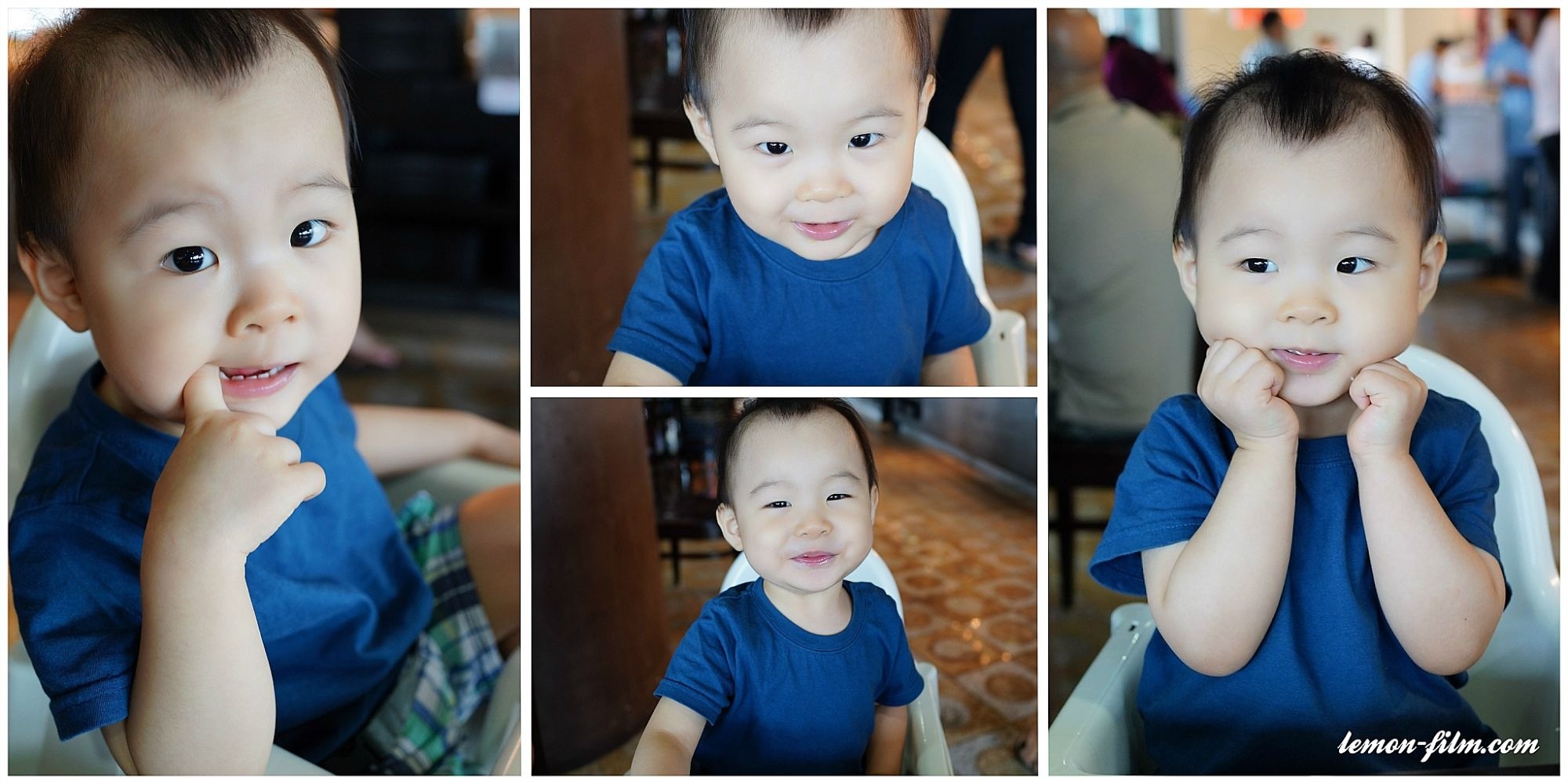 Address of my review
Tampines One
Kapitans By Kopitiam (#05-05/07)
10 Tampines Central 1
Singapore 529536
Website: http://www.tampines1.com.sg